Home /
Cases /
AVK Industrial Nederland developed special valves for molten salt under a high temperature
AVK Industrial Nederland BV has been asked to participate in the development of custom-made valves for use in an installation for molten salt. In the context of the much-discussed energy transition, research institute TNO has developed this progressive installation in collaboration with the company Brabetech.
Brabetech is specialized in the development of renewable energy installations. They asked AVK Industrial Nederland to provide input for special valves and actuators that are suitable for this application.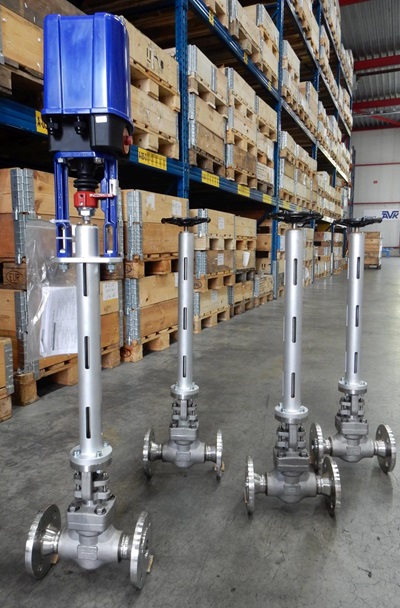 It was a great challenge for us to find a solution for this application. The combination of molten salt and the extremely high temperature (up to 600˚C) in this installation is something we do not faxe every day. Their are a lot of factors to be taken into account in this situation. Such as the resistance of the chosen materials to molten salt, the seals that have to act at this high temperature and the safety of the professionals who have to work with the products. In addition, some valves needed to be provided with an electrical actuator, which of course also have to work in these circumstances.
We were happy to find a suitable solution in the form of "custom-made" valves that meet the set requirements. Both Brabetech and the research institute are convinced of the solution that is being developed and have given AVK Industrial Nederland the confidence to produce these special valves.