Home /
World-Valve
World-Valve incorporates over 50 years of experience and knowhow in the development and manufacture of reliable butterfly valves for industrial applications.
We have changed our name per 01 January 2020 into AVK Industrial Nederland B.V. World-Valve B.V. has been part of the AVK Group since 2008. We have now taken the decision to build the business further under the AVK brand name.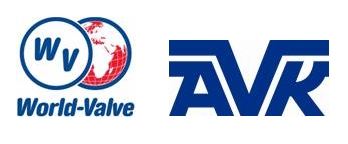 AVK Industrial Nederland B.V. is your Competence Center for valves, fittings and valve accessories suitable for your specific needs and requirements. Also in future you will be optimally supported by our team for application advice and high-quality products from AVK and AVK Group companies such as Interapp, TEC Artec, Repico®, AVK Rewag, CYL, Orbinox, Wouter Witzel and other manufacturers.